Transformative visitor management
- building community resilience, adaptive & transformative capacities through visitor management
Global tourism influence the way we live with, appreciate and make use of our cultural and natural heritage commons. After years of focus on how to realise the upsides of tourism while managing its growth, Covid-19 has exposed the vulnerability of many tourism dependent communities. In efforts to 'build back better' strengthening community and individual resilience, adaptive and transformative capacities to collectively reconfigure and move towards a more sustainable state, needs to be in focus.
To protect cultural and natural heritage values most heritage sites and destinations have to manage access and activities taking place in the site. While not yet a formal requirement, all World Heritage listed and nominated sites are encouraged to have a tourism / visitor management strategy integrated in their overall management plan.
But there is no "one model fits all" for balancing protection, use and development in and around a heritage site. Site- and visitor management, often constrained by tight budgets, therefore call for strategic and cost efficient approaches applying local knowledge and resources to address local needs.
The UNESCO World Heritage and Sustainable Tourism Programme advocates an approach based on dialogue and stakeholder cooperation, where planning for tourism and heritage management is integrated at a destination level, the natural and cultural assets are valued and protected, and appropriate tourism developed.
The vision is that World Heritage and tourism stakeholders share responsibility for conservation of our common cultural and natural heritage of Outstanding Universal Value and for sustainable development through appropriate tourism management.
Policy guidelines defining the relationship between World Heritage and sustainable tourism adopted by the World Heritage Committee in 2010, specifically points out stakeholder responsibilities.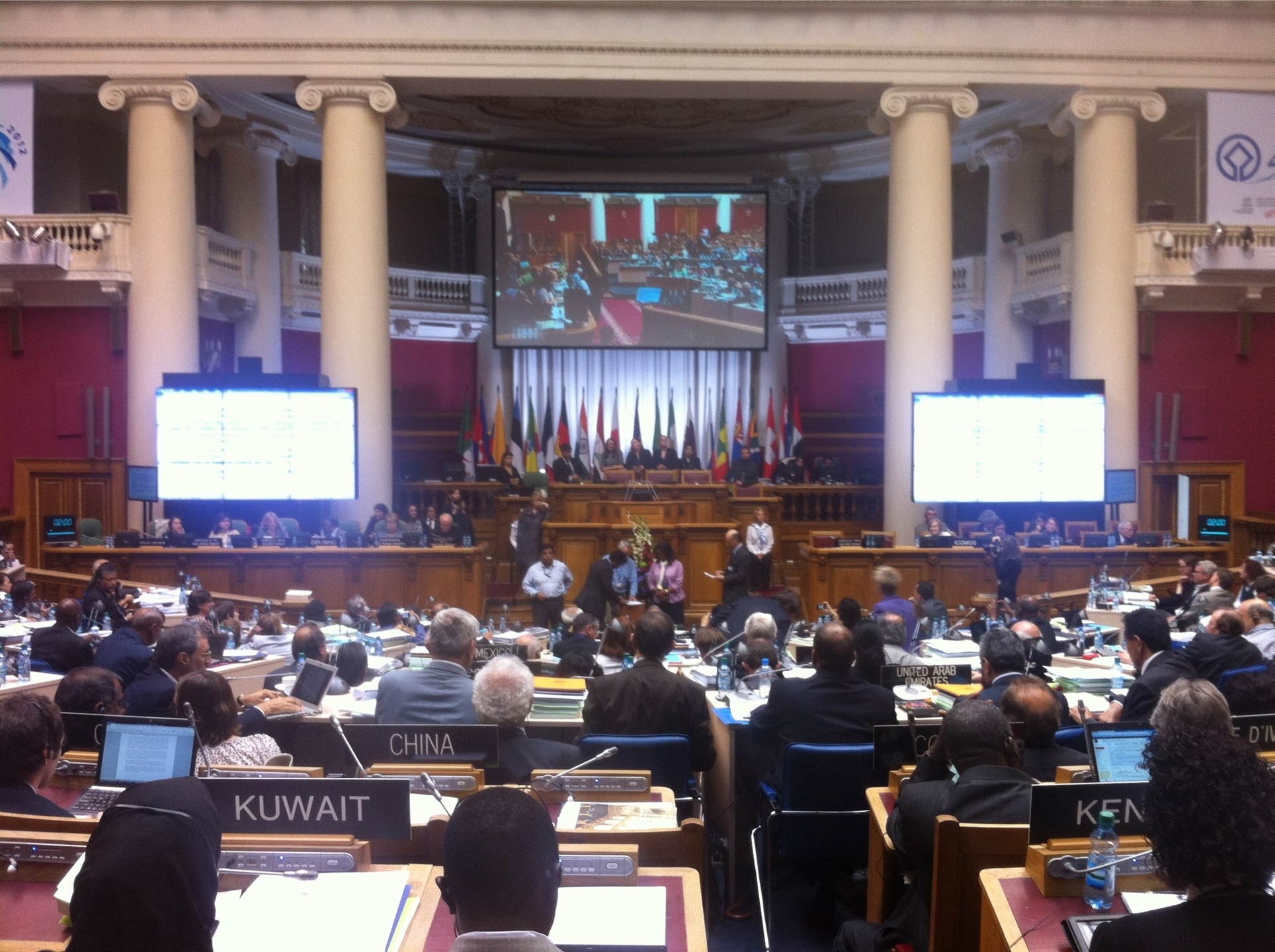 The World Heritage sustainable tourism toolkit offer resources helping World Heritage tourism stakeholders to identify and develop the most suitable solutions for circumstances in their local communities and environments.
Key resources include the Visitor Management Assessment & Strategy Tool (VMAST), 10 'How-to' guides and international good practice examples.
Through World Heritage Catalysis these already available resources are not only promoted, but applied, elaborated and supplemented for the involvement of and benefit to a broader spectre of World Heritage stakeholders.
Transformative visitor management
- an integrated, participatory and anticipatory management cycle
The following steps set out an integrated, participatory and anticipatory approach guiding visitor management for the protection of heritage commons and local community benefit.
1. Establish baseline / assess progress
Make use of the UNESCO Visitor Management Assessment & Strategy Tool (VMAST) to establish a visitor management baseline. This will generate insight into how site management currently is achieving against sustainability indicators specific to World Heritage, and what can be done through ongoing management activities to protect heritage values while localising the UN Sustainable Development Goals.
Visitor Management Assessment & Strategy Tool (VMAST)
2. Identify, prioritise & involve your stakeholders
Do a stakeholder analysis, and upon the outcomes of the VMAST assessment identify key stakeholders that should be involved in the prioritization of management objectives, strategy formulation and implementation.
3. SWOT analysis & stakeholder priorities
Upon VMAST results, do a SWOT analysis to identify strengths, weaknesses, opportunities and threats. Involve the identified stakeholders in a collective and anticipatory effort concerning the future of their community informing goals and priorities for the visitor management strategy.
4. Develop an open strategy with a SMART action plan
Upon the identified goals and priorities, make use of VMAST to develop an integrated strategy including SMART (specific, measurable, assignable, realistic and time related) action plan.
An open strategy will allow a broader spectre of stakeholders to extend the strategy through activities and efforts outside the World Heritage site management organisation.
5. Incentivise strategy implementation
Strategy implementation should not only rest upon site management authorities, but be designed as a collaborative efforts involving a broad set of community stakeholders. VMAST include a number of indicators pointing out opportunities to incentivise strategy implementation.
Apply the World Heritage Exchange Trading System (WHETS), developed in parallel with and complementing the UNESCO VMAST, to enable and incentivise World Heritage stakeholders in efforts realising the overall vision set out through UNESCO and objectives set out through the strategy.
World Heritage Exchange Trading System (WHETS)
6. Maintain the strategy & celebrate progress
Best practice visitor management is not a status. It is an aspiration and ongoing commitment to improve practice.
The strategy should be maintained and if necessary revised as an open and dynamic document engaging a broad spectre of stakeholders. It is therefore recommended that site management authorities make use of VMAST on a regular basis, and ideally once a year.
As VMAST focus on strengths, opportunities and achieved progress, there will always be something to celebrate.